100 Sets of Walker Slurry Pumps Sold to Russia
In the early morning, I came to the Walker Pump Delivery Department. A group of "big guy" wearing "Fluorescent Red Armor" was particularly eye-catching. They are ready to go overseas to carry out their mission.
Who are they? Let's lift the veil…
Wow!!!
It turned out that they are " Fighters of Pump " sold to the Russian non-ferrous metallurgical industry.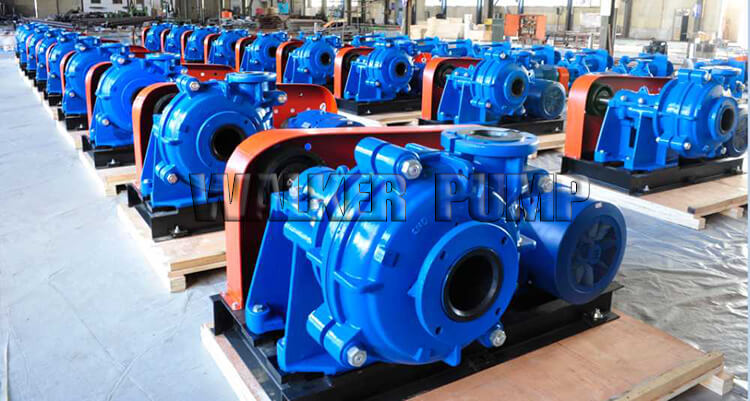 Since the beginning of this year, in order to continuously improve the market competitive advantage and meet the needs of overseas market conditions, Walker Engineering and R&D departments carefully consider the market research report and grasp the needs of market users.
After more than once discussion and revise, we successfully signed a contract order for the export of more than 100 sets of slurry pump and spare parts to Russia.
large order,  short delivery time
100% Quality * 100% Efficiency = 100% Trust
In order to ensure quality and time, Walker scientifically organized and arranged design, manufacturing, and transportation.
In the design process, in order to meet the parameter requirements, the designers have carried out the precise analysis for each component, combine the designed parameter closely combined with on-site production.
Three dimensional, drawing, analysis, review, revise…
What's more?
Hydraulic model design, pump size calculation, pump bearing calibration calculation, pump structure design and optimization, etc.
In the production process, our experienced worker processed in accordance with the drawings strictly.
Worker ↔ Engineer ↔ QC (Quality Control)
Strong execution, effective communication and tacit cooperation are the primary secrets to complete the production of each component and assembly of the whole machine with quality and quantity, ensured the delivery on time.