AHR Slurry Pump Rubber Parts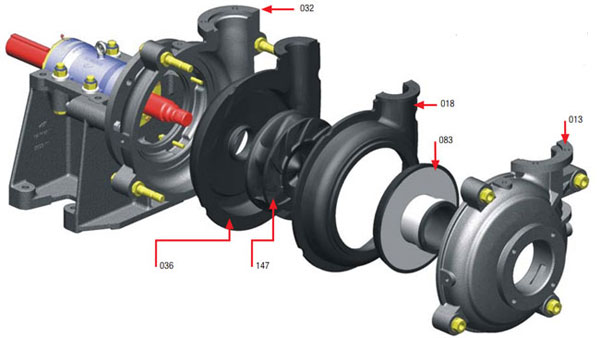 >>>> Pump Rubber Parts For Sale
Main Part Number At The Drawing
032: Frame Plate
036: Frame Plate Liner
147: Impeller
018: Cover Plate Liner
083: Throatbush
013: Cover Plate
                                                             Selection Chart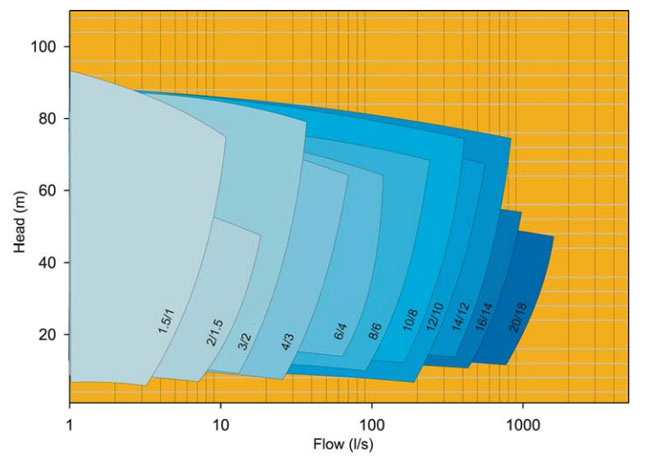 s
1. Replaceable wear-resistant metal liners, impellers & volute liners are made of wear-resistant metal(such as A05, A49, and other high chrome alloy or synthetic rubber).
2. Bearing assembly uses cylindrical structure, adjusting the space between impeller & front liner easily, being removed completely when being repaired. Grease lubrication.
3. The impeller can be 2–6 blades ones, making the pump more effective. And the pump can achieve in excess of 87% in the best efficiency area.
4. Shaft seal could use the packing seal, expeller seal and mechanical seal. One pump also can be use packing seal with expeller seal together.
5. The discharge outlet can be positioned at intervals of 45 degrees by request and oriented to any 8 positions to suit installations and applications.
6. Low slurry pump cost.
1.Iron Ore Dressing Plant.
2. Copper Concentration Plant.
3. Gold Mine Concentration Plant.
4. Molybdenum Concentration Plant.
5. Potash Fertilizer Plant.
6. Other Mineral Processing Plants.
7. Alumina Industry.
8. Coal Washery.
9. Power Plant.
10. Sand Excavation.
11. Building Material Industry.
12. Chemical Industry.
13. Other industries.