AHR Slurry Pump Rubber Parts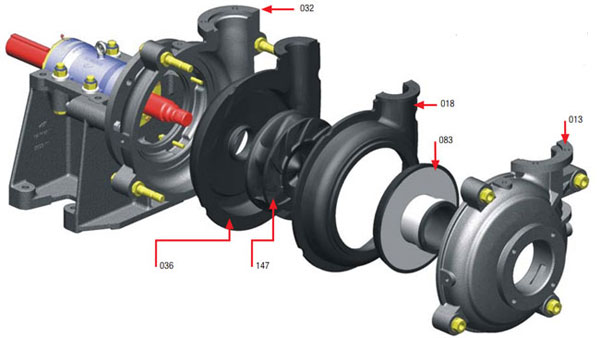 >>>> Pump Rubber Parts For Sale
Main Part Number At The Drawing
032: Frame Plate
036: Frame Plate Liner
147: Impeller
018: Cover Plate Liner
083: Throatbush
013: Cover Plate
                                                             Selection Chart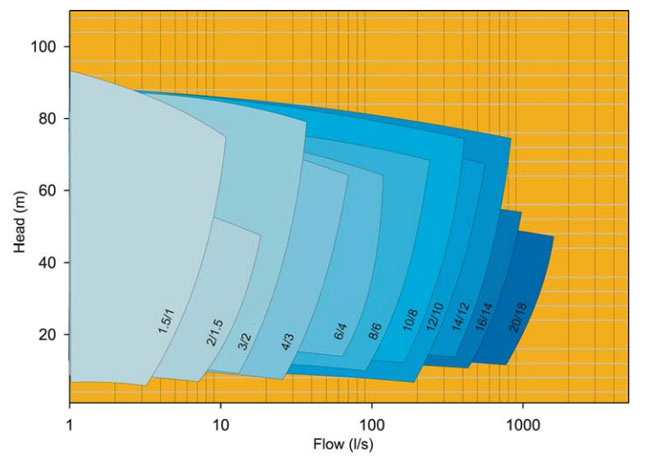 s
1. Strong design – the rubber lining is made from special materials and it has a higher corrosion and abrasion tolerance than its competitors.
2. Perfect for slurry pumping – Only rubber lining slurry pumps have the combination of strength and corrosion resistance to create a good slurry pump.
3. Repairable – Rubber lined slurry pumps can be repaired, just replace the rubber liners.
4. Expeller, mechanical or packing seal is available for use, depending on your own requirements.
5. Discharge port can be positioned at an interval of 45 degrees and oriented to up to 8 different positions depending on your needs.
These rubber lined slurry pumps are capable of pumping more than just sand. They are perfectly efficient in pumping all manner of slurry, gravel, concrete, mud, slush and much more.