Weir Slurry Pumps Rubber Parts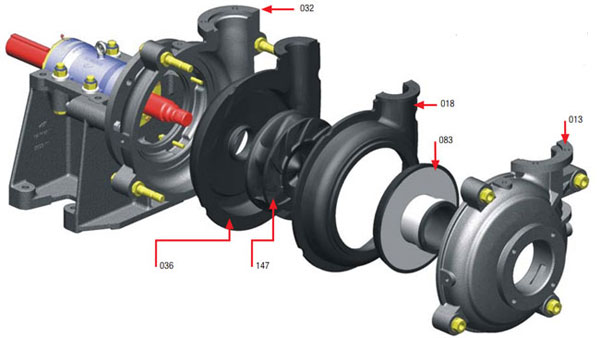 >>>> Pump Rubber Parts For Sale
Main Part Number At The Drawing
032: Frame Plate
036: Frame Plate Liner
147: Impeller
018: Cover Plate Liner
083: Throatbush
013: Cover Plate
                                                             Selection Chart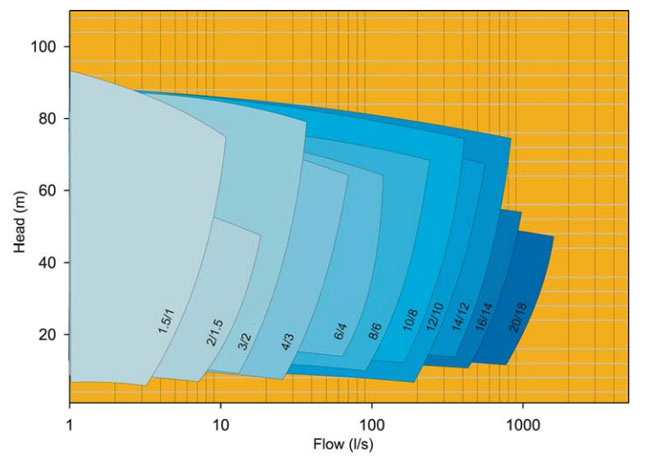 s
1. Bearing assembly: large diameter shaft with short overhang contributes to long bearing life.
2. Liners: Easily replaceable liners are bolted, not glued to the casing for positive maintenance.
3. Casing: Casing halves of cast or ductile iron provide high operating pressure capabilities.
4. Impeller: Front and rear shrouds have pump out vanes that reduce recirculation and seal contamination.
5. Throatbush: Wear is reduced and maintenance simplified by the use of tapered.
Rubber lined weir slurry pumps are widely used for wet crushers, SAG mill discharge, ball mill discharge, rod mill discharge, Ni acid slurry, coarse sand, coarse tailings, phosphate matrix, minerals concentrate, heavy media, dredging, bottom/fly ash, lime grinding, oil sands, mineral sands, fine tailings, phosphoric acid, coal, flotation, sugar beets, process chemical, pulp and paper, FGD, waste water etc.