Construction of AF Forth Slurry Pump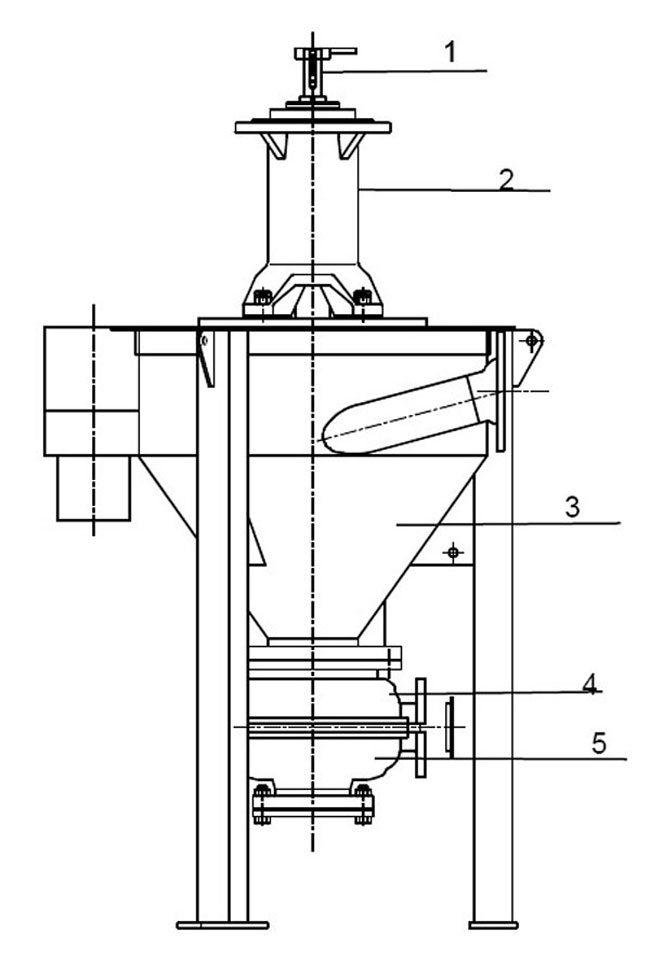 Main Part Number At The Drawing
1. Bearing 2. Bearing Assembly 3. Tank 4. Frame Plate 5. Cover Plate
AF FROTH SLURRY PUMP SELECTION CHART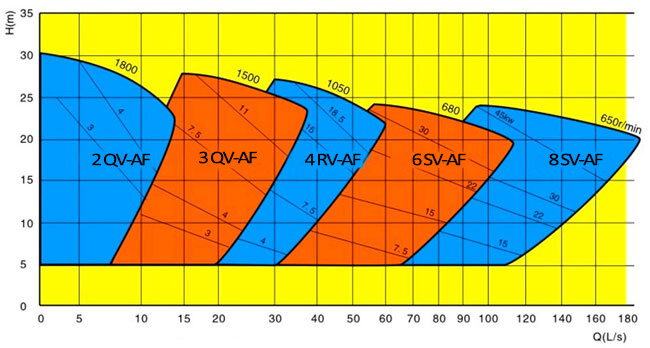 Note: Approximate Performance For Clear Water, To Be Used For Primary Selection Only.
√ Forth slurry pump is suitable for transporting slurry with froth, especially for flotation processing.
√ Froth slurry pump can eliminate the froth in the running slurry and work normally even if the feeding slurry is not enough.
√ The feeding suction in the tangent line can accelerate slurry transporting and eliminate part of the froth.
√ The belt and pulley are easy to be altered in order to change the speed according to the working condition.
√ Interchangeable wet parts are made of special alloy, rubber or other wear-resistant materials according to slurry properties.