Construction of AF Forth Slurry Pump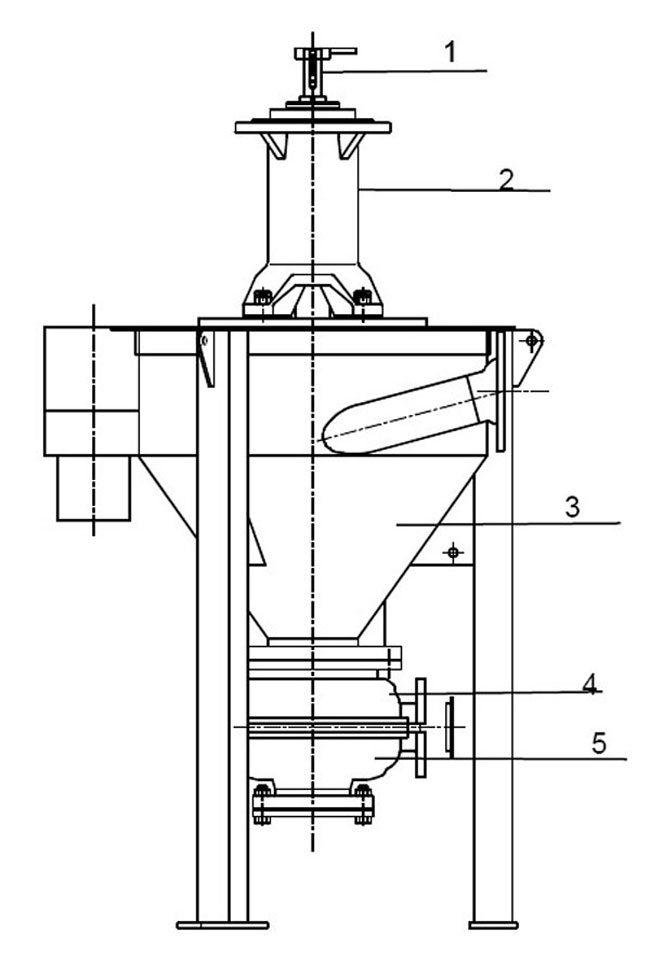 Main Part Number At The Drawing
1. Bearing 2. Bearing Assembly 3. Tank 4. Frame Plate 5. Cover Plate
AF FROTH SLURRY PUMP SELECTION CHART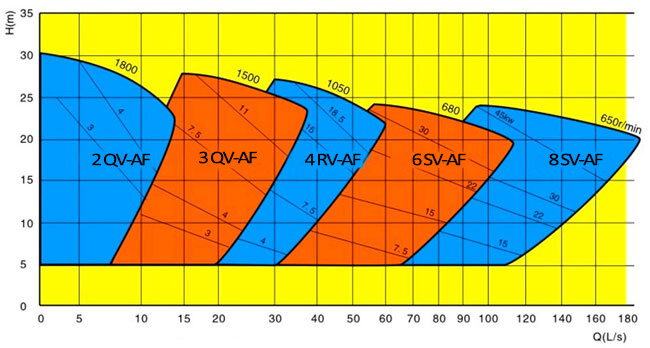 Note: Approximate Performance For Clear Water, To Be Used For Primary Selection Only.
√ AF rubber lined and hard metal vertical froth pumps were designed as one integrated unit for flexible layout and simple installation.
√ The pump, pump sump and driver are integrated in one self contained unit.
√ Simple to install and connect.
√ No alignment or special foundations needed.
√  The design ensures minimum maintenance and eliminates any requirement for water flushing.
√ Impeller clearance is maintained by external axial adjustment of the shaft/bearing assembly.