Construction of G Gravel pump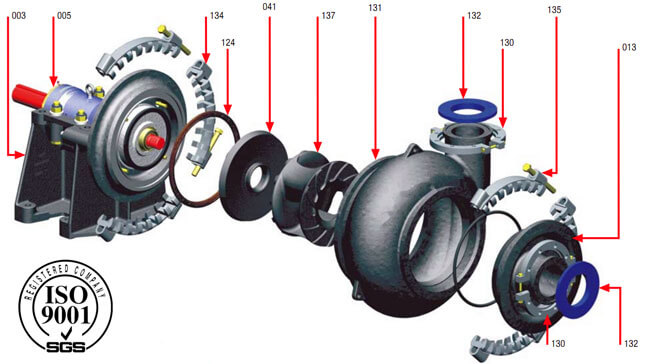 Main Part Number At The Drawing
003:Base 005:Bearing Assembly 132:Intake Joint, Discharge Joint
130:Discharge Flange, Intake Flange 013:Cover Plate 131:Bowl
137:Impeller 041:Back Liner 135:Door Clamp Ring
134: Adapter Plate Clamp Ring 124:Volute Cover Seal
>>>>Matel Pump Parts For Sale

GRAVEL PUMP SELECTION CHART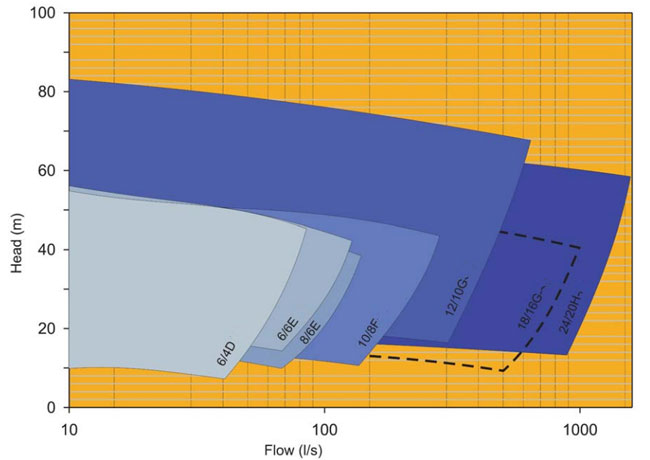 Note: Approximate Performance For Clear Water, To Be Used For Primary Selection Only.
10x8F-G Gravel Pump is the world's standard for dredge and gravel applications. The range provides excellent wear life while maintaining efficiency during the wear cycle providing the best total operating cost. A wide variety of shaft seals provide a perfect fit for a wide range of applications. Pass very large solids not capable of being pumped by AH series slurry pumps. Gravel pump truck can handle remote pumping tasks.
G/GH heavy-duty sand & gravel pump design typically caters for high head high volume duties, The Gravel pumps are best suited to Sand & Gravels, Dredging, Cutter Suction Dredger, Sand Excavation, Coal Washing, Tunnels, Power Plant, Mineral Processing Plants, Higher head cyclone feed or Long distance pipeline duties and Other industries.