AHR Heavy Duty Slurry Pump Rubber Parts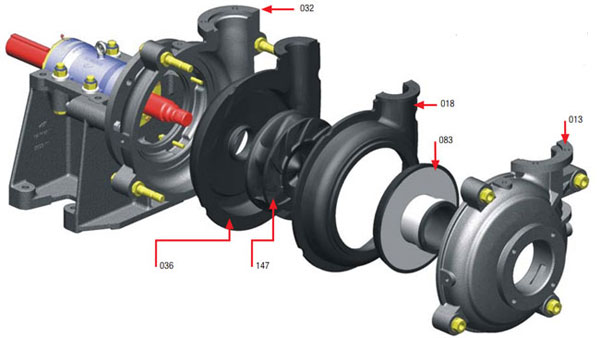 >>>> Pump Rubber Parts For Sale
Main Part Number At The Drawing
032: Frame Plate
036: Frame Plate Liner
147: Impeller
018: Cover Plate Liner
083: Throatbush
013: Cover Plate
                                                             Selection Chart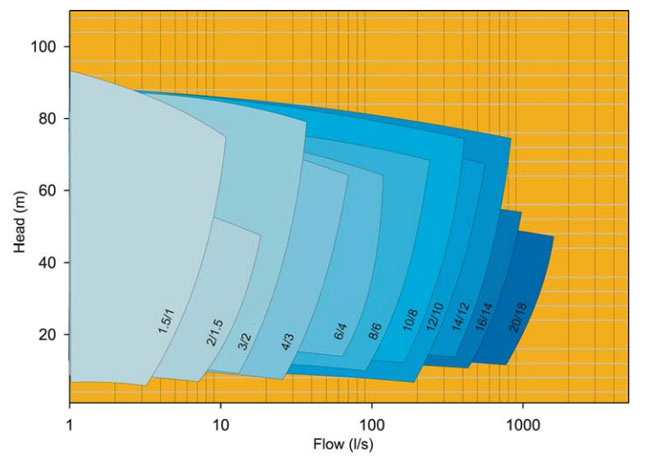 s
1. 16/14 TU AHR heavy duty slurry pump wet parts are made of Rubber.
2.16/14 TU AHR Pump bearing assembly use cylindrical structure, adjusting the space between impeller and front liner easily. They can be removed completely when being repaired. Bearing assembly use grease lubrication.
3. The shaft seal could use the packing seal, expeller seal and mechanical seal for all slurry pump.
4. The discharge branch can be positioned at intervals of 45 degrees by request and oriented to any eight positions to suit installations and applications at its working site.
5. There are the drive types, such as V belt drive, gear reducer drive, fluid coupling drive, and frequency conversion drive devices.
7. Wide performance, good NPSH and high efficiency.
8. The rubber lined slurry pump can be installed in multistage series to meet the delivery for long distance.
Rubber lined slurry pumps are widely used for wet crushers, SAG mill discharge, ball mill discharge, rod mill discharge, Ni acid slurry, coarse sand, coarse tailings, phosphate matrix, minerals concentrate, heavy media, dredging, bottom/fly ash, lime grinding, oil sands, mineral sands, fine tailings, phosphoric acid, coal, flotation, sugar beets, process chemical, pulp and paper, FGD, waste water etc.