Construction of dredging pump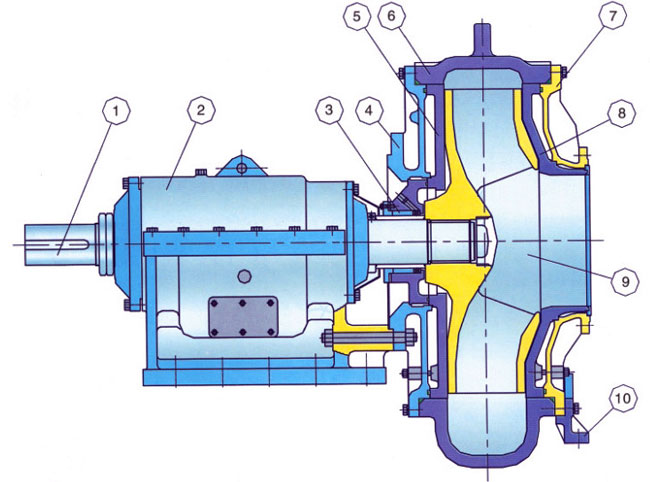 Main Part Number At The Drawing
1 – Shaft 2 – Frame 3 – Mechanical Seal Assembly 4 – Connecting Plate
5 – Rear Liner 6 – Pump Casing 7 – Cover Plate 8 – Front Liner
9 – Impeller 10– Support
>>>>Matel Pump Parts For Sale

DREDGE PUMP SELECTION CHART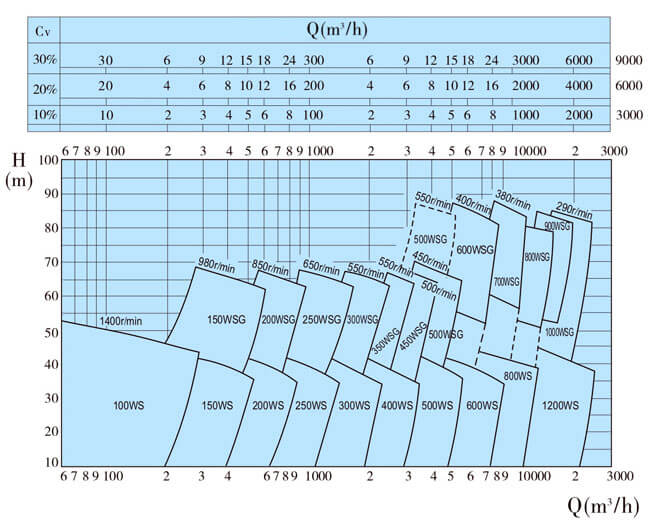 Note: Approximate Performance For Clear Water, To Be Used For Primary Selection Only.
√ Heavy Duty – a double-walled pump construction fully equipped with interchangeable wear parts. Excellent configuration for the most demanding operations.
√ Performance – a single-walled construction furnished with, where possible, replaceable wear parts. An all-purpose dredge pump and balanced option as regards weight, size and replaceable wear parts.
√ Easy – for operations that are less demanding. This is a single-walled construction without any replaceable wear parts – a pump construction with as few components as possible.
√ Benefits – reliable long-term operation and long lifetime, full range to suit all needs, up to 90 percent efficiency, minimum local wear, robust and easily maintainable.
All WNQ submersible mud pump configurations are available for onboard, inboard, submerged and booster applications, and with suction diameters ranging from 300 to 1,000mm.