Construction of Vertical Sump Pump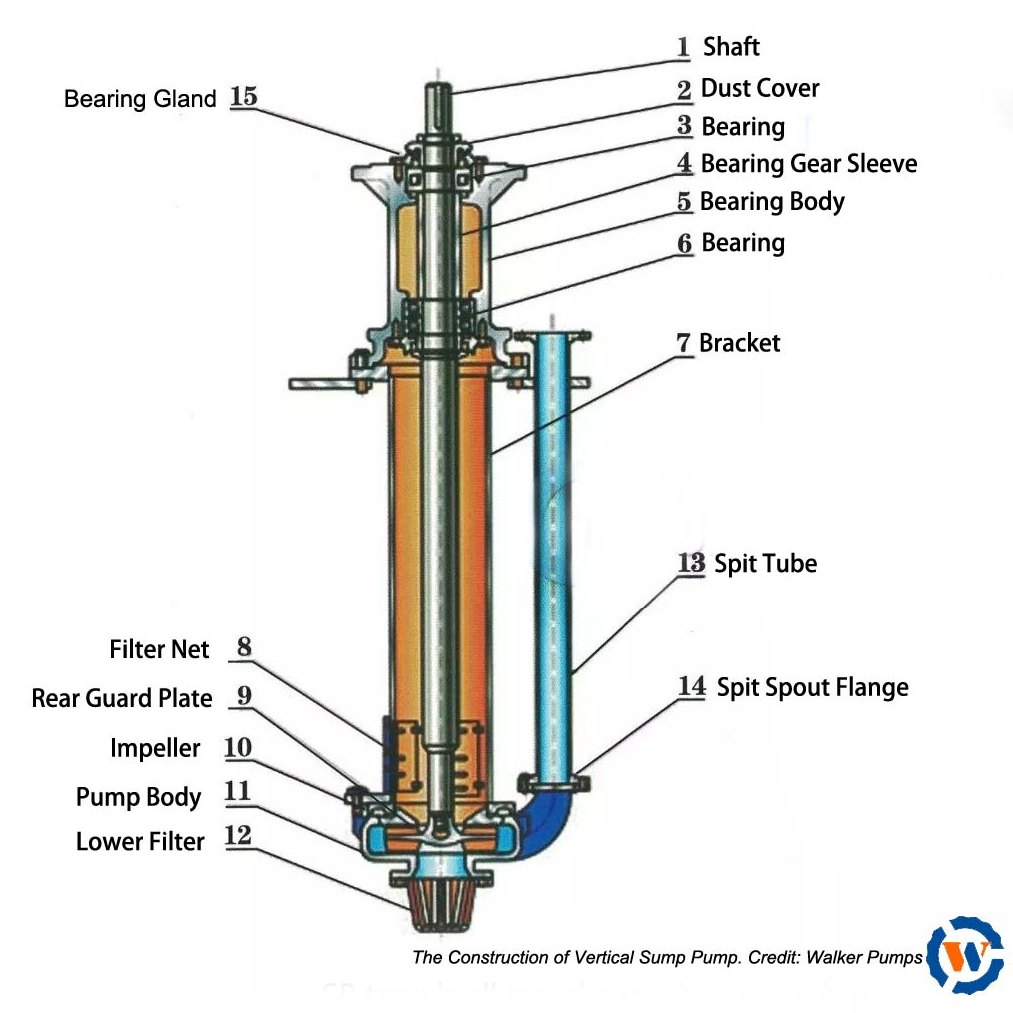 Main Part With Numbers In The Drawing
1. Shaft 2. Dust Cover 3. Bearing 4.Bearing Gear Sleeve 5. Bearing Body 6. Bearing 7. Bracket 8. Filter Net 9. Rear Guard Plate 10. Impeller 11. Pump Body 12. Lower Filter 13. Spit Tube 14. Split Spout Flange 15. Bearing Gland
VERTICAL SUMP PUMP SELECTION CHART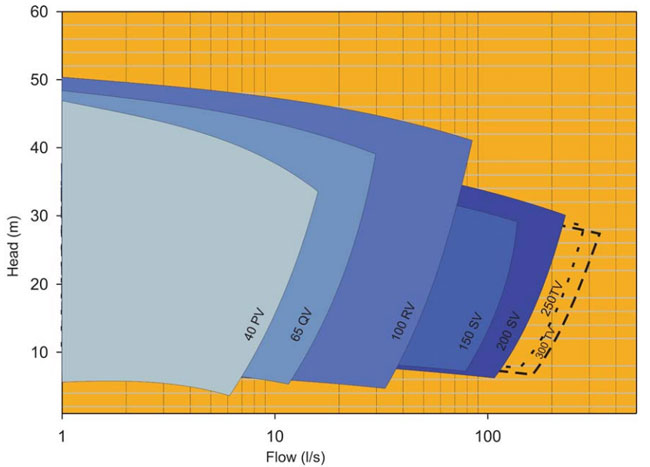 Note: Approximate Performance For Clear Water, To Be Used For Primary Selection Only.
40PV-SP Vertical Slurry Pump is ideal for a variety of submerged suction pumping applications. The vertical slurry pumps operate well in a variety of sump conditions, and can also be readily applied on floating dewatering or other floating pump platforms. As a true cantilevered vertical slurry pump, the SP Series does not have submerged bearings or seals, thus, eliminating the primary failure mechanism for similarly fielded pump lines.
40PV-SP Vertical pumps not only provide excellent wear life properties, they also operate efficiently to further reduce operating costs. These vertical slurry pumps can be fully elastomer lined or hard metal fitted. There are no submerged bearings or packing with a unique high capacity double suction design. Optional recessed impeller and suction agitator are available.
Chinese vertical submersible pump manufacturers, your trusted friend.