Construction of dredging pump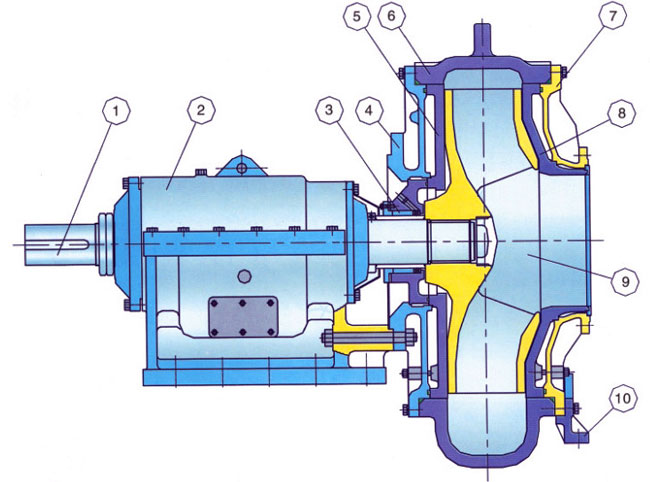 Main Part Number At The Drawing
1 – Shaft 2 – Frame 3 – Mechanical Seal Assembly 4 – Connecting Plate
5 – Rear Liner 6 – Pump Casing 7 – Cover Plate 8 – Front Liner
9 – Impeller 10– Support
>>>>Matel Pump Parts For Sale

DREDGE PUMP SELECTION CHART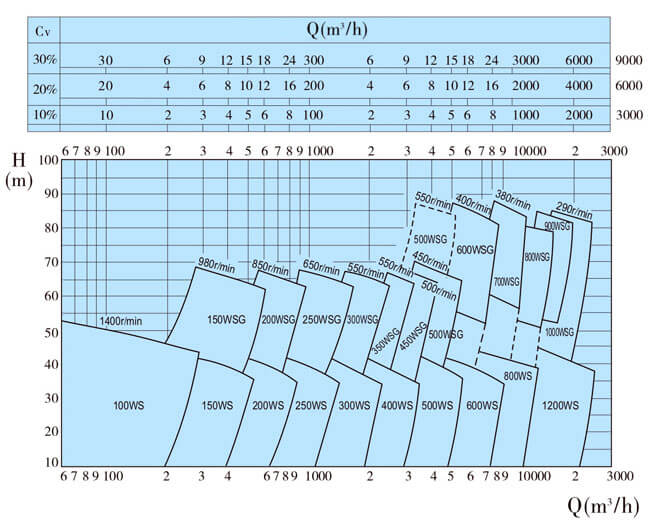 Note: Approximate Performance For Clear Water, To Be Used For Primary Selection Only.
√ The whole construction is suitable for dredgers.
√ Reliable and simple structure.
√ Easy Disassembly and Installation, Convenient Maintenance.
√ Good NPSH performance.
√ Excellent Ant-wear Performance, Long Service of Wet Parts.
√ A little Hydraulic Loss, High Efficiency, Low Consumption.
√ Reliable shaft sealing without leakage.
√ WN600 dredge pump has wide flow channel, which is designed for high density and lower abrasive slurry.
WN600 suction dredge pumps are widely suitable for Dredging, Mining, Sand reclamation, Filling sands, Sand Excavation,Hydraulic fill sand, Sea reclamation, Reclamation works, Damming, Ash handing, Waste sludge,Coarse sand, Lime mud, Coal prep,Construction, Power Plant, Potash Fertilizer Plant and Other industries delivering abrasive, high density slurries.