Slurry Flow Measurement
A slurry consists of a mixture of solids normally dissolved in water. Slurry flows are popular in many industries, including metals & mines, pulp & paper, and oil and gas. Industries face many problems when dealing with slurry due to its inconsistent composition. Equipment must be able to handle the slurry's particles, but the various solids that flow through the mixture damage the equipment. In addition to being highly corrosive or at extreme temperatures, this problem makes precise slurry flow measurements impossible without the correct equipment.
A slurry pump is a machine that delivers fluids such as oil, water, acid and alkaline, emulsion, and fluid metal, fluids, gas mixtures, and solid-containing fluids. The slurry pump is normally lined with resilient materials, such as high-chromium alloys and rubber because they are more prone to the wear and corrosion of slurry during working. Slurry pumps are used for the transport of slurry containing abrasive solid particles in mines, power, metallurgy, coal, environmental protection, and other industries. Currently, approximately 80% of the slurry pumps applications are used in the mining industry.
For the selection of slurry pumps the fundamental knowledge of the industry, lift, and flow is required. Besides; the concentration of slurry, pipeline, pH, altitude, environmental temperature, and the temperature of slurry, etc., is also important to choose a slurry pump accurately. Depending upon their applications slurry pumps can be categorized as metering pumps and boiler feedwater pumps. They can also be divided into water pumps, oil pumps, mud pumps, etc. according to the type of liquid to be transported.
Based upon their working principle the industrial slurry pumps are divided into volumetric pumps, power pumps, and other types of pumps.
Power pump/ Impeller pump/Vane pump are categorized into the axial flow pump, vortex pump, centrifugal pump, and partial flow pump. They are focused on the dynamic action of revolving impeller on liquid, constantly transferring energy to the liquid, consequently, kinetic energy and pressure of the liquid rises which then press out.
The positive displacement pump is distinguished into the rotary pump and the reciprocating pump. The energy is regularly transferred to the liquid so that the fluid pressure rises to discharge the liquid forcefully.
Other pumps provide energy in some other forms. The jet pump is centered on the high-speed working fluid to drain the fluid into the pump and combine it for energy exchange; the water hammer pump uses a portion of the water in the flow to transfer energy. In the electromagnetic power pump, the energy is powered by the action of the electromagnetic force.
Established in 1985, WALKER Pump is a reliable pump supplier for almost 35 years and a professional manufacturer of industrial pumps committed to providing technical support and solutions at the industrial level for various ultra-heavy applications, including commercial facilities, municipal water treatment, building water treatment, agricultural irrigation, mining/metallurgy, paper/pulp, etc. They supply a variety of pumps i.e., vertical pumps, slurry pumps, froth slurry pumps, sand & gravel pumps, submersible pumps, dredge pumps, centrifugal water pumps, along with various pump parts.
Currently, Walker Pump provides four models of slurry pumps:
AH Slurry Pump; is used in various applications like pipeline transport, food processing, industrial processing, and mineral processing. It has a capacity of 2520-5400m3/h.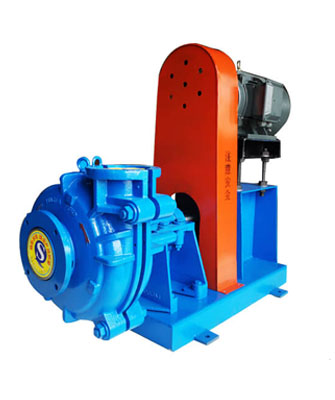 AHR Rubber Slurry Pump; has a capacity of 3.6-5400 m3/h and is extensively used in mineral processing, heavy media, oil sands, and wet crushes, etc.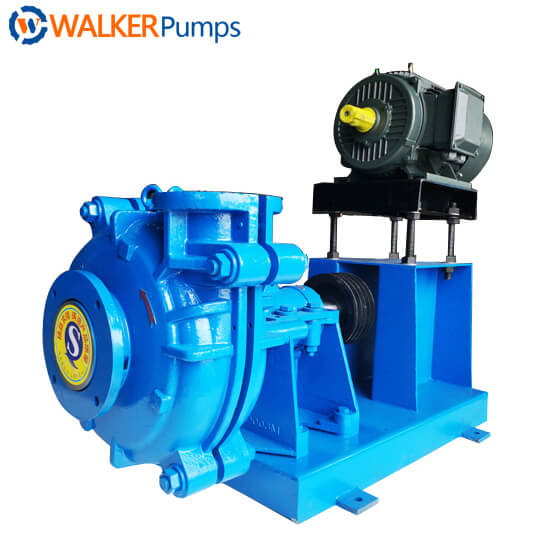 ZJ Series Slurry Pump; is a high-efficiency, anti-wear, energy-saving pump with a capacity of 4.5-3741m3/h.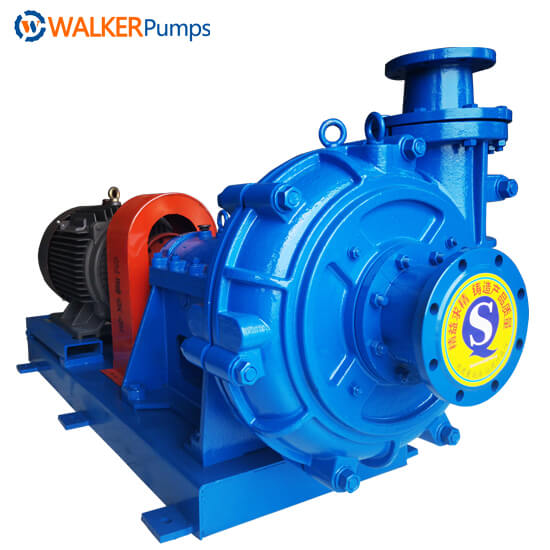 HH High Head Slurry Pump is used for wet crushes, ball mill discharge, coarse tailing, mineral concentrate, and wastewater, etc with a capacity of 16.2-1008m3/h.