Construction of dredging pump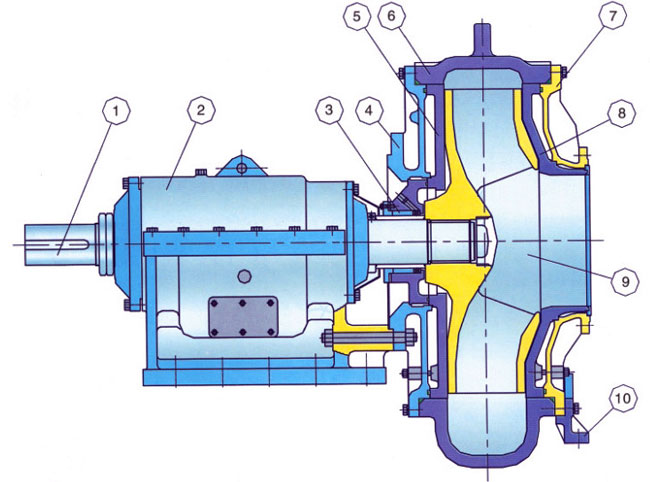 Main Part Number At The Drawing
1 – Shaft 2 – Frame 3 – Mechanical Seal Assembly 4 – Connecting Plate
5 – Rear Liner 6 – Pump Casing 7 – Cover Plate 8 – Front Liner
9 – Impeller 10– Support
>>>>Matel Pump Parts For Sale

DREDGE PUMP SELECTION CHART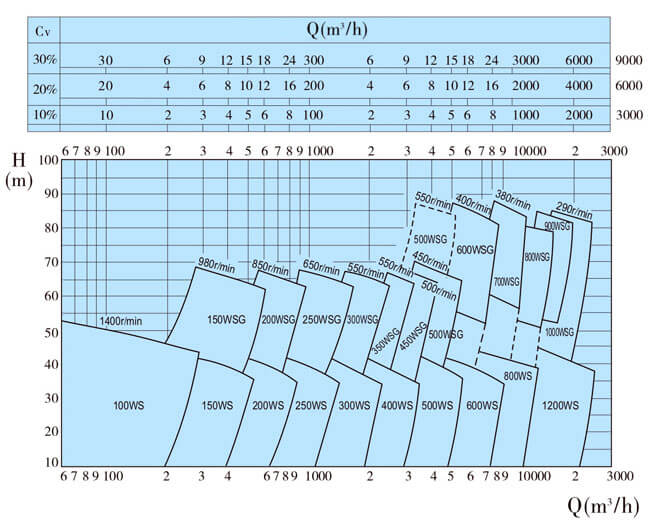 Note: Approximate Performance For Clear Water, To Be Used For Primary Selection Only.
√ WN700 dredge pumps are of single-stage, single-suction, horizontal structure. According to discharging pressure, The WN700 dredge pump is a double casing pump. √ Double casing design enhances safety reliability. If the volute liner is getting close to being worn out, or split, there will be no water leakage inside the pump house. The WN700 dredge pumps can be work underwater. The submerging depth can meet different requirements. Bearings use famous domestic or foreign brands. WN700 dredge pump has a long trouble-free working time. √ WN700 dredge pump uses front dismantling structure and is easy to stall, disassemble and repair. Different components have special dismantling tools. √ WN700 dredge pump adopts a standard screw thread for the connection of impeller and shaft and equipped with removing of piston ring for the ease of assembling the impeller. Where to buy a good quality dredging pump with an adorable price? Walker pump for sale.
WN series dredge pumps are widely used for Dredging, Cutter Suction Dredger, Sand and Gravel, Contract Dredging, Tailings, Booster Pump, Sand waste pump, Material transfer pump etc.
PREV:WN300 Dredge Booster Pump