Construction of Vertical Sump Pump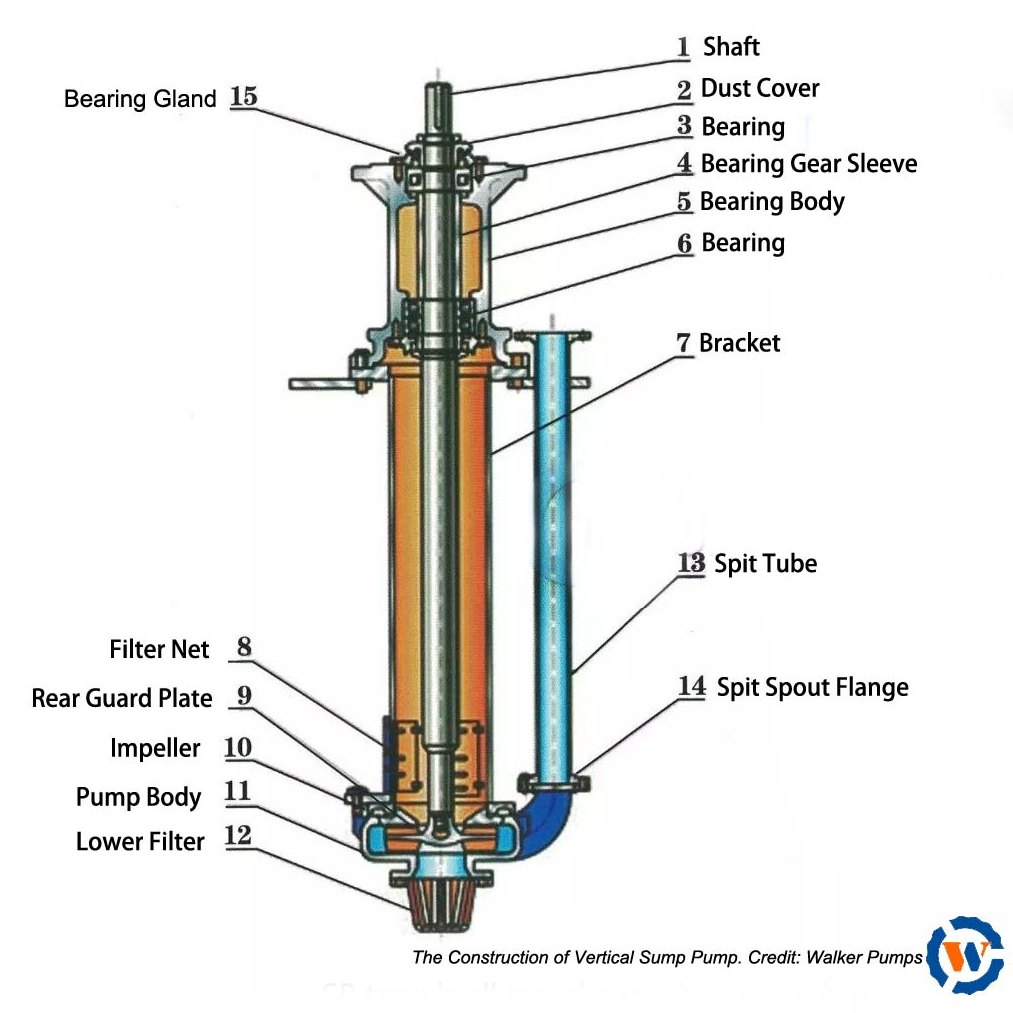 Main Part With Numbers In The Drawing
1. Shaft 2. Dust Cover 3. Bearing 4.Bearing Gear Sleeve 5. Bearing Body 6. Bearing 7. Bracket 8. Filter Net 9. Rear Guard Plate 10. Impeller 11. Pump Body 12. Lower Filter 13. Spit Tube 14. Split Spout Flange 15. Bearing Gland
VERTICAL SUMP PUMP SELECTION CHART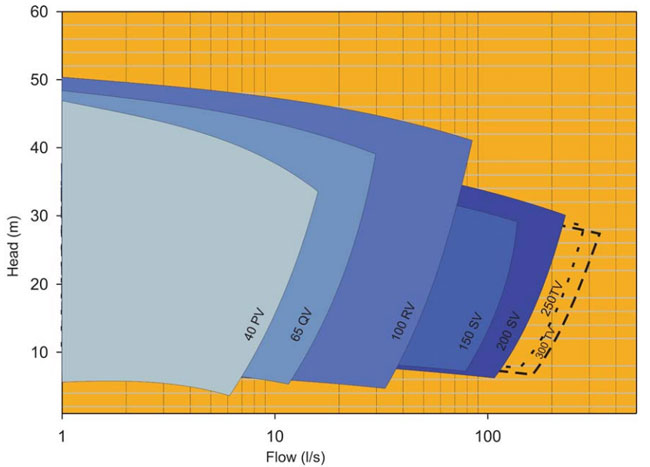 Note: Approximate Performance For Clear Water, To Be Used For Primary Selection Only.
65QV-SP Vertical Slurry Pump is designed to handle diverse uses including all rugged mining and industrial applications, always ensuring reliable performance and excellent wear endurance. 65QV-SP vertical sump pumps are available in various standard lengths to suit common sump depths, offers a wide range of configurations allowing the pump to be tailored to a specific application. Wetted components are available in a wide range of alloys and elastomers. They are ideally suited for handling abrasive and corrosive liquids and slurries while submerged in sumps or pits.
Chinese vertical pump manufacturers, your trusted friend.