Construction of AF Forth Slurry Pump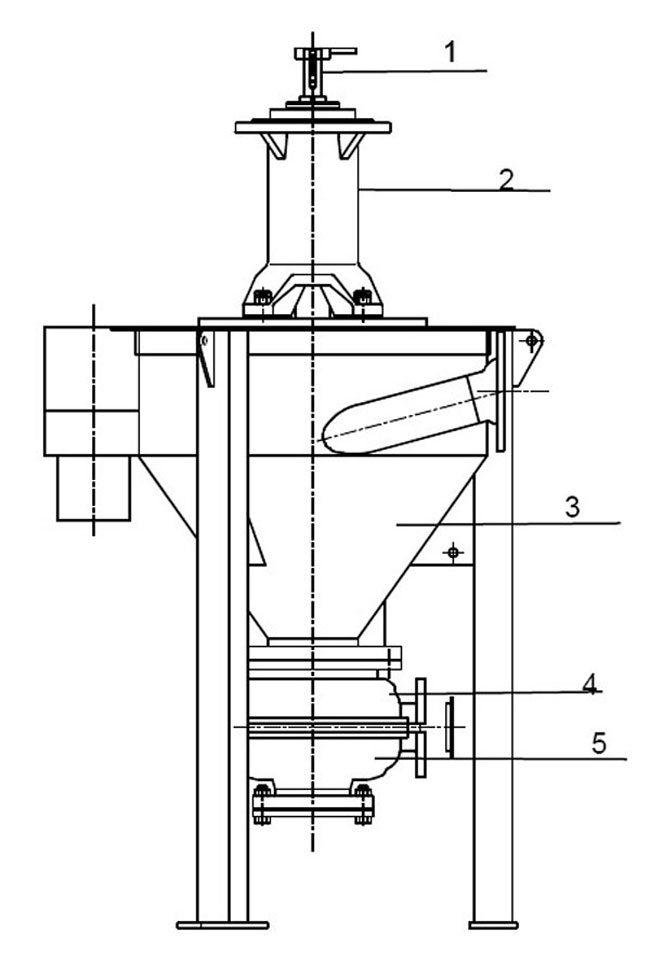 Main Part Number At The Drawing
1. Bearing 2. Bearing Assembly 3. Tank 4. Frame Plate 5. Cover Plate
AF FROTH SLURRY PUMP SELECTION CHART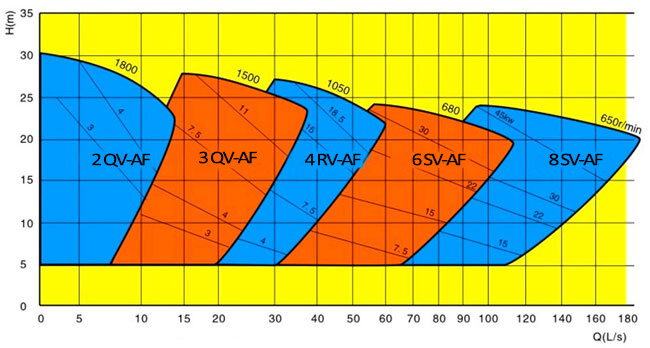 Note: Approximate Performance For Clear Water, To Be Used For Primary Selection Only.
√ Vertical froth pump is suitable for transporting slurry with froth, especially for flotation processing .
√ It can eliminate the froth or foam in the running slurry and work normally even if the feeding slurry is not enough. 
√ The froth pump wet parts are made of Ni-hard and high chromium wear-resistant alloy materials. 
√ Funnel charging box is of steel structure.  
√ The discharge direction of froth pump can be oriented at intervals of 45°.
√ The vertical froth pump adopts double-casing structure, with stable performance, high efficiency, wear resistance, and great interchangeability of components. 
8SV-AF Vertical Froth Pump is the latest generation of froth pump based on advanced technology at home and abroad. It is a vertical shaft configuration, and comprises a hopper, with vertical bearing assembly. An 8-inch froth slurry pump is designed for transporting high abrasive and corrosive froth slurries, Especially used in the flotation process.
Froth slurry pump for sale, discuss with our engineer in detailed.