Construction of dredging pump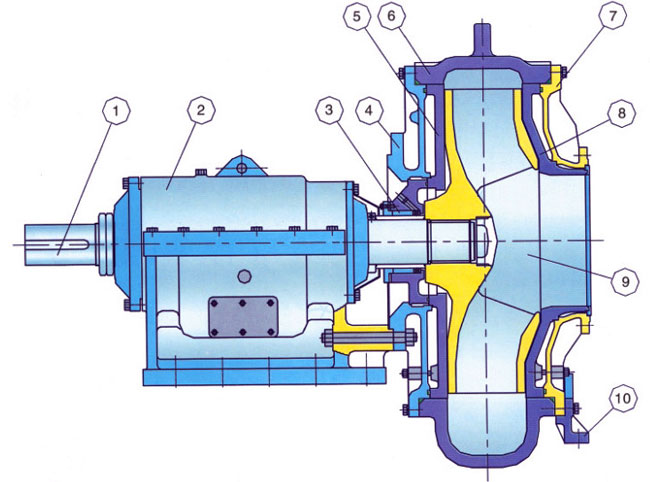 Main Part Number At The Drawing
1 – Shaft 2 – Frame 3 – Mechanical Seal Assembly 4 – Connecting Plate
5 – Rear Liner 6 – Pump Casing 7 – Cover Plate 8 – Front Liner
9 – Impeller 10– Support
>>>>Matel Pump Parts For Sale

DREDGE PUMP SELECTION CHART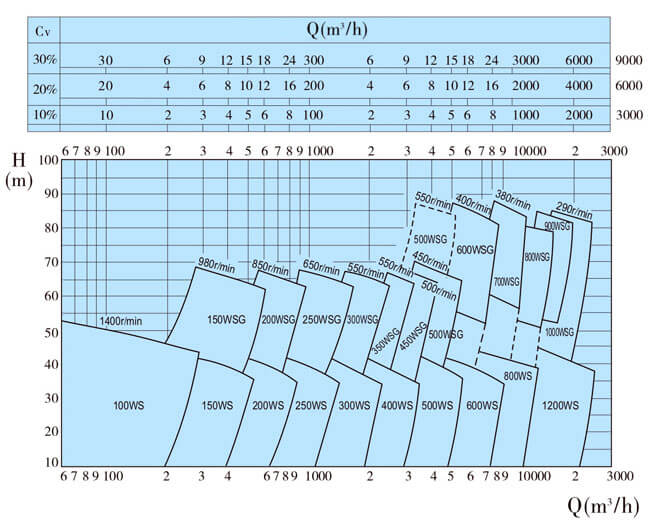 Note: Approximate Performance For Clear Water, To Be Used For Primary Selection Only.
√ Advanced hydraulic model, CAD 3D design, high efficiency and obvious energy-saving
√ Large dredging depth, high density of dredging mud, good NPSH and strong suction lift ability
√ Strong through-put. The pump can persistently discharge gravel, high plastic soil lump,etc.
√ The dredge pump can be directly matched with either motor or diesel engine
√ Long operating life of parts
√ Little hydraulic loss, high efficiency and low oil-consumption
√ Large volume, Heavy duty
√ Steady operating, little vibration, low noise
√ Simple & reliable construction, easily disassembly & assembly, convenient maintenance
√ Reliable sealing without leakage
WN series dredge pumps are widely used for Dredging, Cutter Suction Dredger, Sand and Gravel, Contract Dredging, Tailings, Booster Pump, Sand waste pump, Material transfer pump etc.
PREV:WN300 Dredge Booster Pump