Construction of G Gravel pump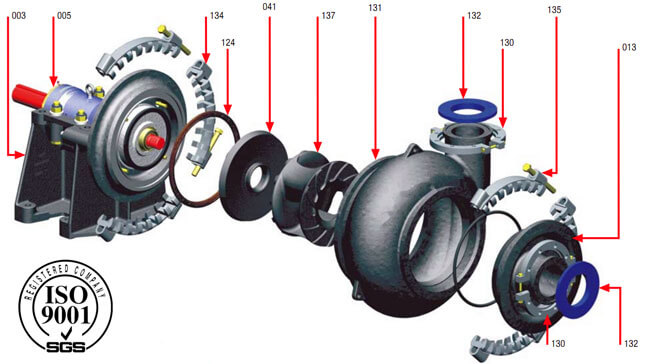 Main Part Number At The Drawing
003:Base 005:Bearing Assembly 132:Intake Joint, Discharge Joint
130:Discharge Flange, Intake Flange 013:Cover Plate 131:Bowl
137:Impeller 041:Back Liner 135:Door Clamp Ring
134: Adapter Plate Clamp Ring 124:Volute Cover Seal

GRAVEL PUMP SELECTION CHART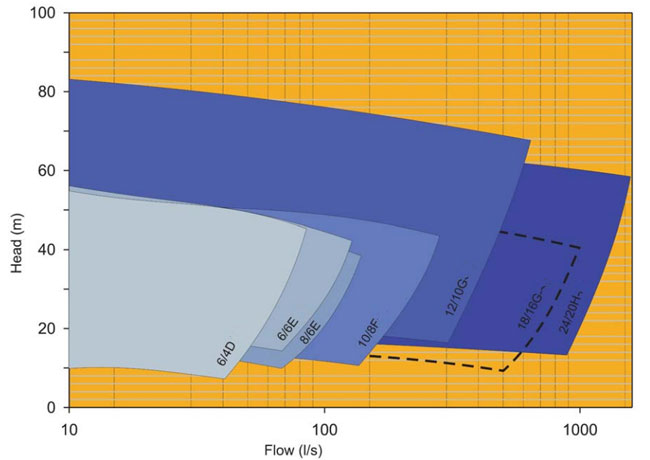 Note: Approximate Performance For Clear Water, To Be Used For Primary Selection Only.
14x12G-G Sand Gravel Pump is designed for continuously handling the most difficult high abrasive slurries which contain too big solids to be pumped by a standard slurry pump. 14×12 gravel and dredge pumps are suitable for delivering gravels, sands, slurries in Mining, Explosive sludge in metal melting, Dredging in dredger and river course and other fields.
G/GH heavy-duty sand & gravel pump design typically caters for high head high volume duties, The Gravel pumps are best suited to Sand & Gravels, Dredging, Cutter Suction Dredger, Sand Excavation, Coal Washing, Tunnels, Power Plant, Mineral Processing Plants, Higher head cyclone feed or Long distance pipeline duties and Other industries.