Materials: Bearing steel, Carbon steel, Stainless steel
Part Code: 009
Suitable Replaced Model: Walker AH(R), HH, L(R), G(H), SP(R), AF etc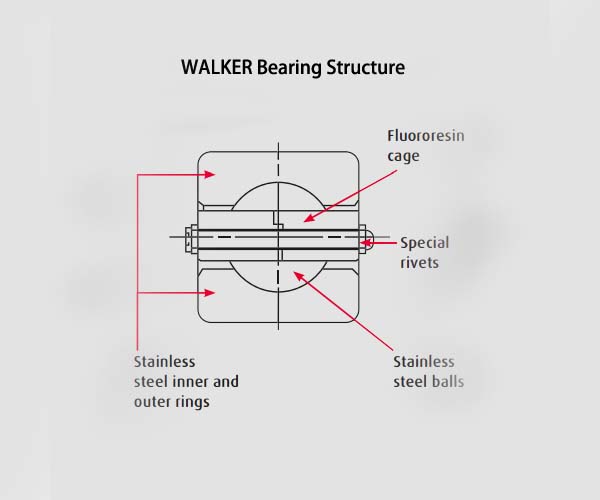 Bearing solutions & bearing arrangements for Pumps
In a Slurry Pump we have both radial and axial forces acting on the shaft and the bearings. Selection of bearings follows two schools of thought:
The first arrangement with a bearing at the wet end taking up radial forces only and a bearing at the drive end taking up both axial and radial forces.
The second arrangement using taper roller bearings (of standard, mass produced types) in both positions taking axial and radial loads.
In the slurry pump range both arrangements are used, varying with the pump range. In the vertical design where the cantilever is extremely long the first bearing arrangement is used.